Every Friday morning, about 8:00, The Humane Society brings in a four legged friend from the Hawk Creek Animal Shelter, who needs a loving home! Even if it's not an animal you can take in, maybe you know of somebody who can. It would be great if you would share those posts to help get the word out!
This weeks critter is: Layla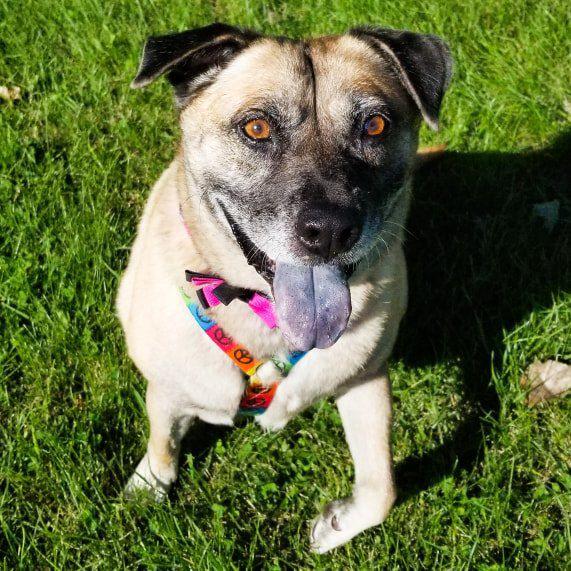 Layla is an approximately 10-year young Pug/Chow cross. She is a good girl with cats, kids, and most dogs; but she doesn't do well with chickens or pigs. Layla does like to go on several short meandering walks to help her exercise and does well on her leash. She does know sit and shake and takes treats very well. This affectionate girl is just waiting for a home to call her very own.
Check out Layla's Petfinder.com bio: https://www.petfinder.com/…/willmar/hawk-creek-animal-shel…/
Find out more at http://www.thehskmc.com/