We want to send you to Winstock June 12-13, 2020!
Tuesday, head over to our FACEBOOK page and "Like" the Winstock Wednesday post. To enter for a chance to win a pair of tickets, comment and tag who you're bringing to Winstock. EVERY tag counts as 1 entry!
Wednesday, Bob Stevens will announce our Facebook winner during the morning show and give away a second pair of Winstock tickets on air!
Save the Big Country Studio number in your phone now: 320-235-34032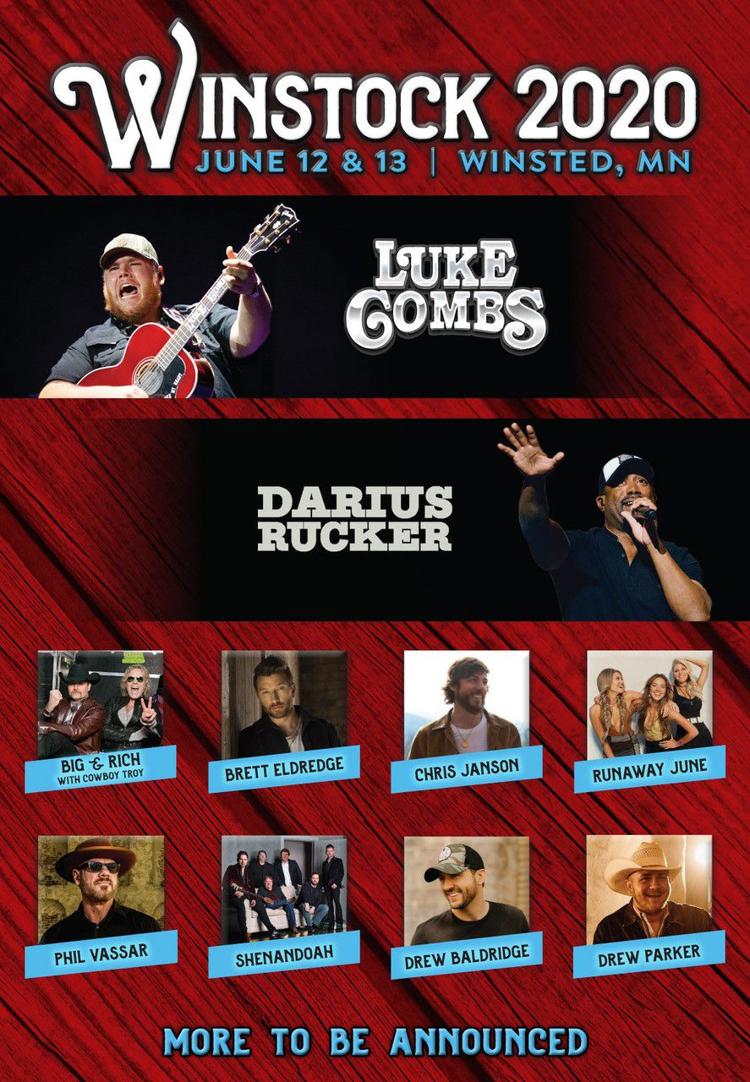 You can purchase your tickets and camping passes here: