contributed
family friendly
for kids
for teens
seniors
accessible
18 and over
21 and over
all ages
free
Pet Supply Collection for Hawk Creek Animal Shelter
–
The Willmar Community & Activity Center
Free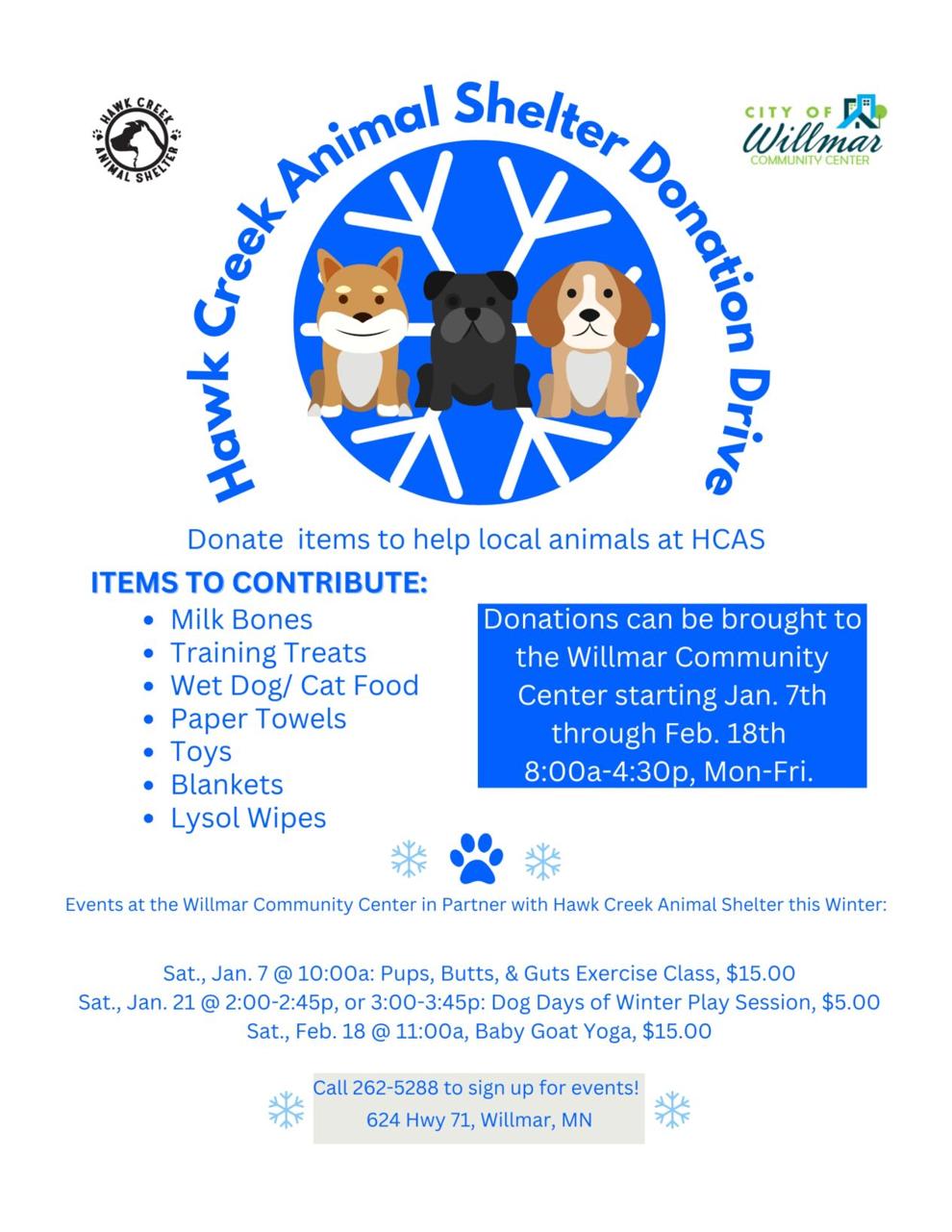 Pet supply drive at the Willmar Community Center to help out our local Hawk Creek Animal Shelter!
Collection drive will run through February 18th.
Help support our local shelter by donating items.  
Collection is open Monday thru Friday, 8 am to 4:30 pm. 
Supplies needed:
*  milk bones
*  training treats
*  wet dog/cat food
*  paper towels
*  toys
*  blankets
*  lysol wipes
Help us help Hawk Creek!
Starting Wednesday, January 11th, 2023, repeats every week on Monday, Wednesday, and Friday until Saturday, February 18, 2023 @ 8:00 am – 4:30 pm
The Willmar Community & Activity Center
624 Hwy 71 N
Willmar, MN 56201