Listen to KWLM this Saturday (5/23) at 11 am when DREAM Technical Academy from Willmar has their seniors and their families lining up for their graduation parade at the MinnWest Technology Campus.
KWLM will air some pre-recorded messages from DREAM staff and announce the names of the graduates to help celebrate these DREAM seniors as they hit this milestone.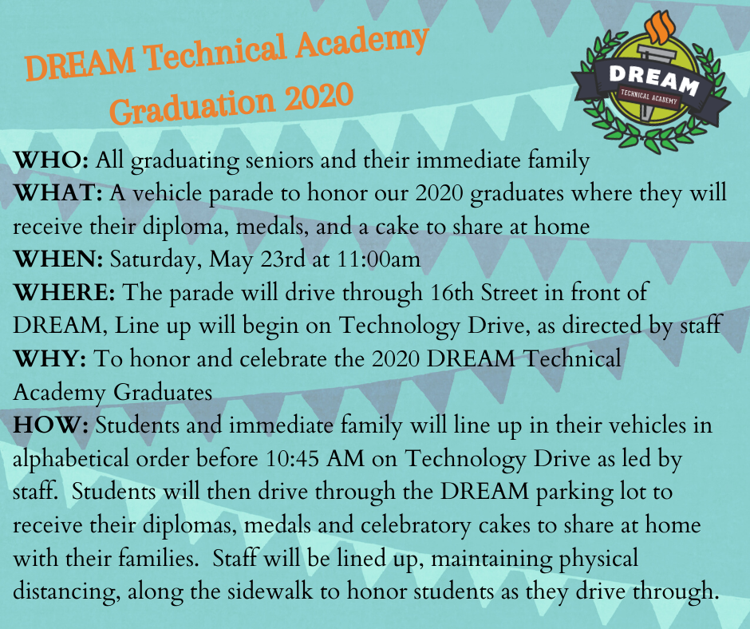 In addition to their drive through ceremony, there will also be a virtual graduation ceremony with the presentation of seniors, graduation speeches, and the staff send off. You can view ONLINE or on Dream Technical Academy's FACEBOOK PAGE.