The Volusia County Florida Sheriff's Department reports that two people were killed Tuesday evening when their plane crashed into a front yard in the Spruce Creek Fly-In community of Port Orange. The Sheriff's Office has not officially released the names of the victims, but the New London-Spicer School District Facebook page posted the following: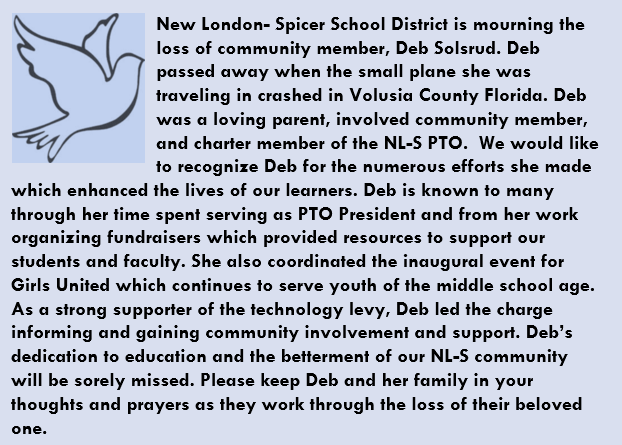 Deb Solsrud was also employed by Lakeland Broadcasting in the late '90s as a sales representative.
FlightAware indicates the plane is owned by Independent Technologies Inc. The Daytona Beach News-Journal reports that Daryl Ingalsbe is the owner of the plane. The Campbell-Aman Funeral home in Blair, Nebraska has since posted an obituary for Daryl Ingalsbe.
FlightAware.com shows that the flight originated at the Willmar Airport, and made a short stop at Millington, TN Regional Airport: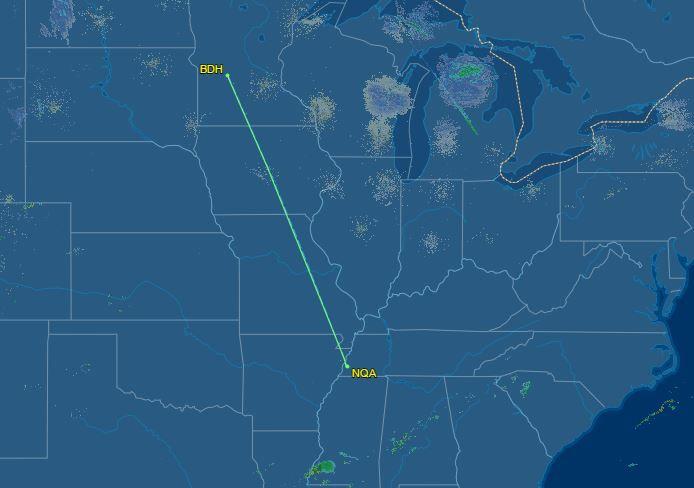 Then FlightAware shows the continuation of the flight to Florida: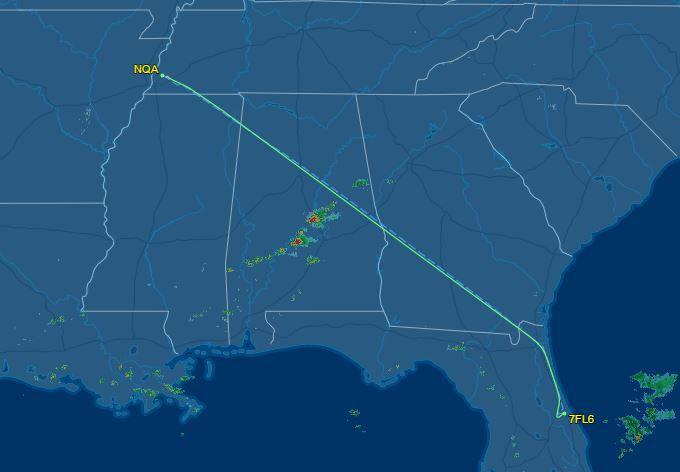 The crash of the 2009 single-engine Epic LT happened just before 6 p.m. in the area of 22 Taxiway Lindy Loop. One of the witnesses who reported the crash told a dispatcher he saw the aircraft fly into the fog, and that the plane was "in an inverted flat spin when he came out of the fog."
"He came right over the house – I knew he was in trouble," the caller said.
The plane crashed into a yard but missed striking any homes in the neighborhood. No injuries were reported by anyone on the ground.
Investigators were at the crash scene Wednesday afternoon documenting the wreckage and the scene, searching for clues to the crash cause.
The Federal Aviation Administration and National Transportation Safety Board were notified of the crash and will investigate the circumstances.