REDUCE, REUSE, RECYCLE!
Lakeland Broadcasting, the City of Willmar and West Central Shredding bring you "Going Green", a clean-up your city and recycling day at the Kandiyohi County Recycling Center and Bill Taunton Stadium parking lot in Willmar.
Saturday, September 14th from 8:00 am to 1:00 pm, you have the opportunity to drop off items like appliances, scrap metal, electronics, tires, fluorescent bulbs, car batteries and a lot more. Many items are free, some have a small fee. See the full list below for items that will be collected during Going Green.
*The color of the item on the list correlates with the colored area that you will go to when you drop off your items on Saturday.
PRICING SUBJECT TO CHANGE
---
HERE'S WHERE TO TAKE YOUR ITEMS: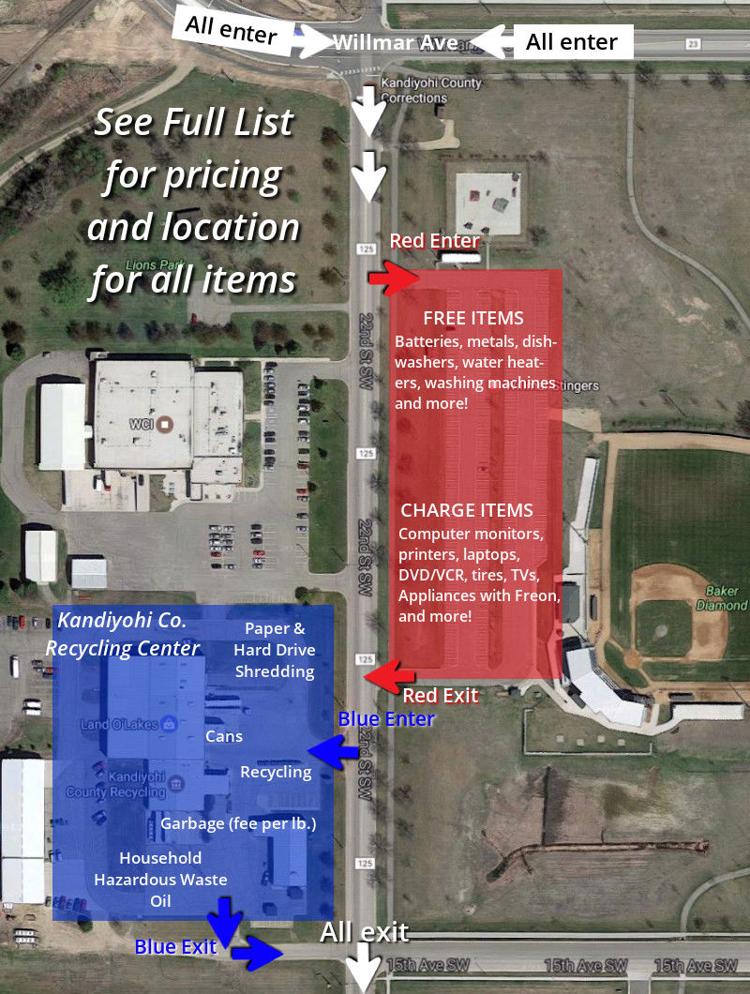 *Be a good neighbor! If you know someone who is elderly or disabled, why not ask if you can bring their items for them.
*Please enter off Willmar Avenue and exit south toward 19th Avenue.
Listen to the Open Mic show about Going Green here
The mission is to encourage waste reduction and recycling. 
Going Green Major Sponsors are:
Going Green is also co-sponsored by: