August 1, 2019 the Hands-Free law went into effect in MN. Here are the winners of the "Hands-Free IQ" quiz:
Pam Gades of Morris, Teresa Coulter of Eden Valley, Amber Meyer of Atwater, Louis Yost of Benson, Jennifer Barkley of Montevideo, Erica Schroeder of Willmar, James Coulter of Eden Valley, Emily Welu of Milroy, Kristen Anderson of Bird Island & Brian Ryberg of Buffalo Lake won a hands-free phone mount for their vehicle!
Lakeland Broadcasting donated $1,736 to the Robert J. Brau Family Foundation.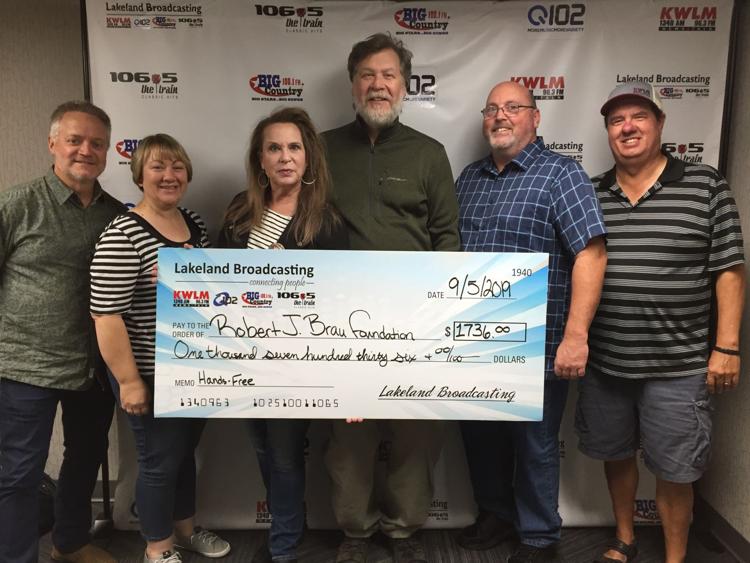 Robert was a graduate of Willmar High School and was a student at the U of M. He was tragically killed by a distracted driver on August 14, 2014. His family has worked diligently to raise awareness about the dangers of distracted driving.
Thanks to our sponsors:
Learn more about the Robert J Brau Family foundation here or on their Facebook Page.