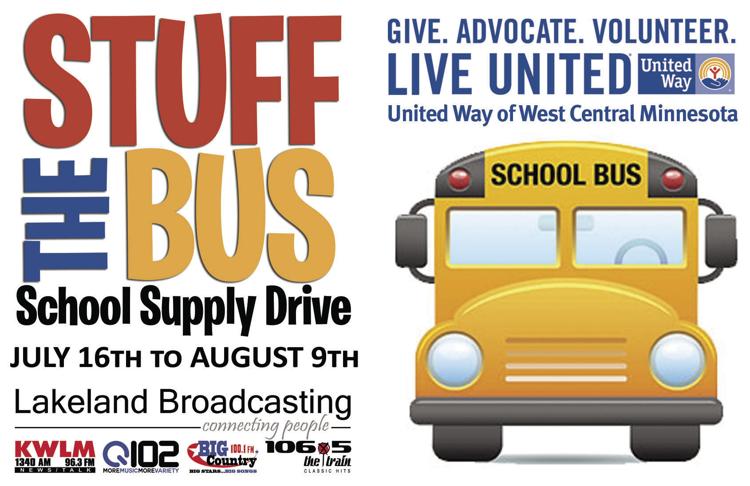 School bells will be ringing again before we know it, which means it is time for United Way of West Central Minnesota's annual "Stuff the Bus School Supply Drive".  Join United Way and Q102, KWLM, Big County and the Train in gathering school supplies for area students who are in need. 
Supplies in need of collecting include notebooks, calculators, pens, backpacks, boxes of tissues and more. Donations can be dropped off at participating local businesses before August 9th, that's when we'll send out the bus to pick up all of the donated school supplies.
All school supply donations go to area schools including ACGC, Benson, BOLD, CCS, KMS, CMCS, Litchfield, MACCRAY, NLS, RCW, St. Mary's Bird Island, and Willmar.
Last year the Stuff the Bus campaign collected 10,878 individual items worth a value of $12,008. Additional monetary donations of $2,126 were also collected.
For more information visit: